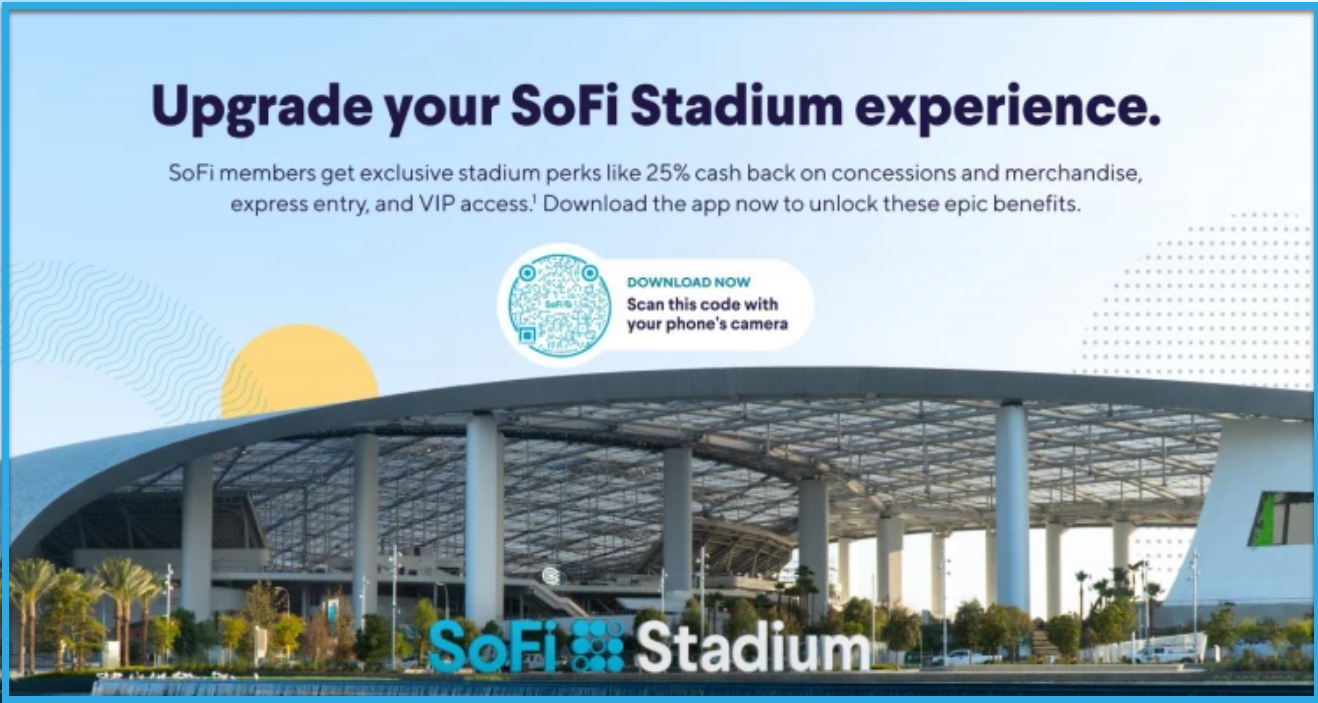 Timeframe:
17 Jul 202112:01 AM - 31 Mar 2023 11:59 PT
Offer:
Eligibility and Details:
All new and existing SoFi Money and SMBS members can earn 25% cashback on all eligible purchases at SoFi Stadium through 3/21/23.


Terms & Conditions:
No opt-in is required.

A maximum of $50 cashback, corresponding to a maximum spend of $200, can be earned from this limited-time offer.

Game tickets, event tickets, purchases made outside of SoFi Stadium, and purchases at traveling merchants not affiliated with SoFi Stadium such as food trucks or traveling merchandise vendors are not eligible for this promotion.

SoFi reserves the right to exclude any Members from participating in the Program for any reason, including suspected fraud, misuse, or if suspicious activities are observed.

SoFi also reserves the right to stop or make changes to the Program at any time.

SoFi Money: SoFi Money® is a cash management account, which is a brokerage product, offered by SoFi Securities LLC. Member FINRA/SIPC.
Qualifying Purchases
Purchases that qualify for the promo:
Food, drinks, stadium/team merchandise purchased IN the stadium
Purchases that do not qualify for the promo:
Game, event/concert tickets

Food trucks outside of the stadium

Traveling merchant vendor (ex: a vendor selling concert tickets for a specific show)